Overview
Foil And Latex Balloons
At burton + BURTON®, we make it simple to place yo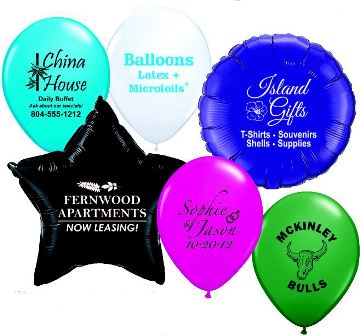 ur logo on balloons and   ribbon! As part of our commitment to your satisfaction, our Custom Imprints department offers  friendly assistance with balloon and ribbon imprinting.
We can take your camera-ready art and apply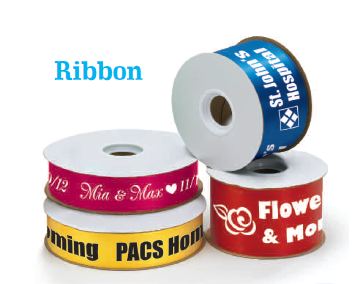 it to  your choice of latex balloons, foil balloons, or ribbon.  Or, for an extra charge, our in-house Graphics department can assist you in developing an imprint solution just for you.
Peel 'N Place Personalized Stickers!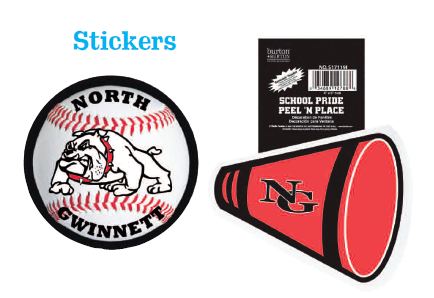 Available in a variety of shapes, colors and designs, Peel 'N Place Stickers are ready to be personalized for your school, team or event. They are easy to use and fully repositionable. At only $.99 each with a minimum of 100 pieces, they offer great fundraising opportunities.Click here for more information on Peel 'N Place Personalized Stickers.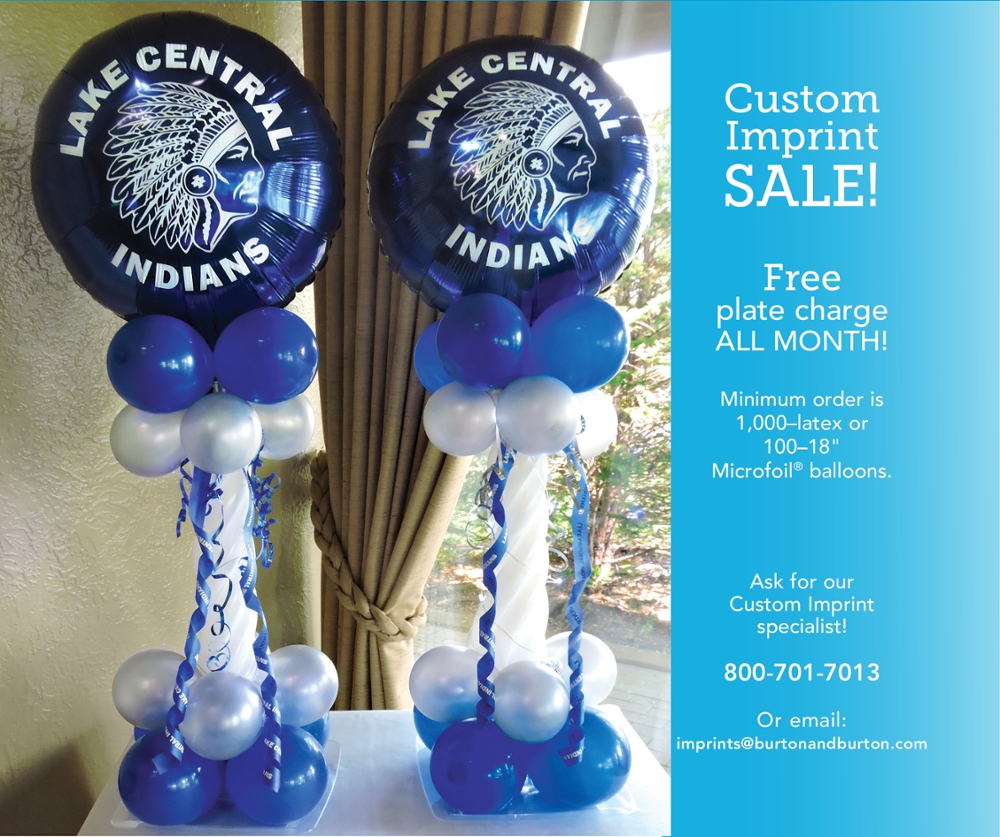 Custom Imprinting Department
Jill Haynes
Toll Free Phone:  800-701-7013
Fax:  706-549-7385
E-mail: imprints@burtonandburton.com
Or use this online order form (all orders must be in writing to be considered complete)