Fast Float™
FAST FLOAT™ is a revolutionary product that combines ULTRA HI-FLOA®T with decorator quality 11" valved latex balloons.

These balloons are pre-treated with ULTRA HI-FLOAT® for an extended float time. Curling ribbon is
pre-attached, and a one way valve means the neck of the balloon doesn't require tying; both of which mean considerable labor savings for you and your staff.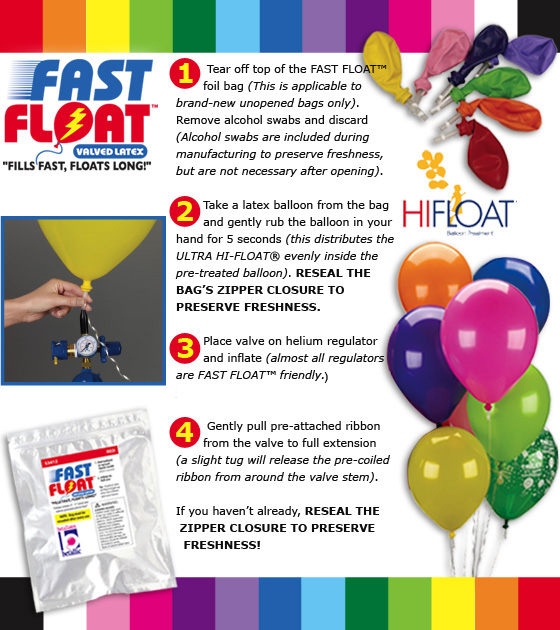 .