Earth-Friendly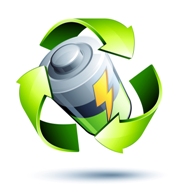 Some things are more important than high profits.
burton + BURTON® strives to be environmentally friendly in every way we can. Here are just a few of the ways we are working to help our world.
Earth Friendly

At burton + BURTON®, we just launched a new line of environmentally friendly pot covers. Made from natural materials, these containers are biodegradable to minimize their impact on the environment at the end of their useful life.

Recycling Resources

We have been recognized by the government for our outstanding recycling program. We operate three balers in our facilities that recycle an average of 10,000 pounds of cardboard, paper, and plastic every day.

 

    

Recharging our Environment

To help lessen our operation's impact, we invested in new headsets for our call center that pull their power directly from the phone. So, they don't require batteries, which can be difficult to dispose of or recycle. The new phones use 33% less energy than the previous system.

 

 


Putting Down Roots

At burton + BURTON®, we have been recognized for our efforts to plant trees in and around our facilities' parking lots. This has reduced erosion and helped to limit storm water run-off.